Tool Box
Here are some of the best blog related books and e-books that we have read and like. Some are free download and some cost money. They are all amazing resource if you want to learn tricks and tips about becoming at successful blogger. Here at Home Business Ideas Tips, we believe in providing value.
More information check out tool review where we write about product we liked and what we did not like.
Most Recommended:

Setting up your own business legally is first important step for starting any business It makes it legal, and it protects your product, services and income earned through a business. We have personally used and recommend Legal zoom for setting up business. They are quick, easy to use and customer friendly. You can form an LLC or Incorporate your business. You can start your business as low as $99 today.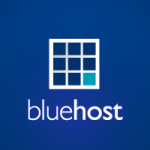 I use Bluehost for all of my websites, including this home business ideas website. You can host one or many blogs on one hosting at one low price. You will get better control on your theme layout, design and your writing content. Bluehost's customer service is friendly and server's downtime is very low so your website are always up and running without an issue.
Business Record Keeping and Taxes:
There are some software that will make your home business book-keeping and data in organized way so you can file taxes right with correct information in your computer.
Microsoft Office Home & Business  – 2PC/1User: Get the benefits of all the programs you need to be productive including Microsoft Outlook, Excel, Text, Photo, Video, Presentation–so you can tackle your busy day efficiently with powerful email, scheduling and social networking tools to keep your life and work in sync.
QuickBooks Pro: This easy to use software track how your business is doing with one-click financial, tax and sales reports, organize everything in one place and save time on everyday tasks and get complete and reliable records at tax time.
TurboTax Home and Business: If your home business taxes are not too complicated, use this software download to your home business and home taxes, cheaply at home. No tax knowledge is needed. See our TurboTax Review
Website and Blogging Guide:
ebooks are Digital books that are great, you can instantly download quickly on to your computer or Kindle reader. Here are a few that we liked and hope you do too.
We recommend following for starting a blog or creating a website:
Hosting: We use and love bluehost for hosting all of our websites under $7. You can host blog or many under same hosting for one low price. Click here to get Bluehost hosting.
Domain: You can buy domain through bluehost, we also use NameCheap to buy one or bulk domains cheaply. Click here for best prices to get cheap domains for your website.
Email list: Making money is in list. You can create subscription program through aweber, one of the #1 for website owner. Click here to get a $1 trial for aweber.
Blogging eBooks:
Business Books:
There are some great print books to not only gets you started in path of blogging but also learning about making passive income from your business/blog so you can enjoy the life you meant to live. These books have changed the way I think about whole career and Job.